Outreach Education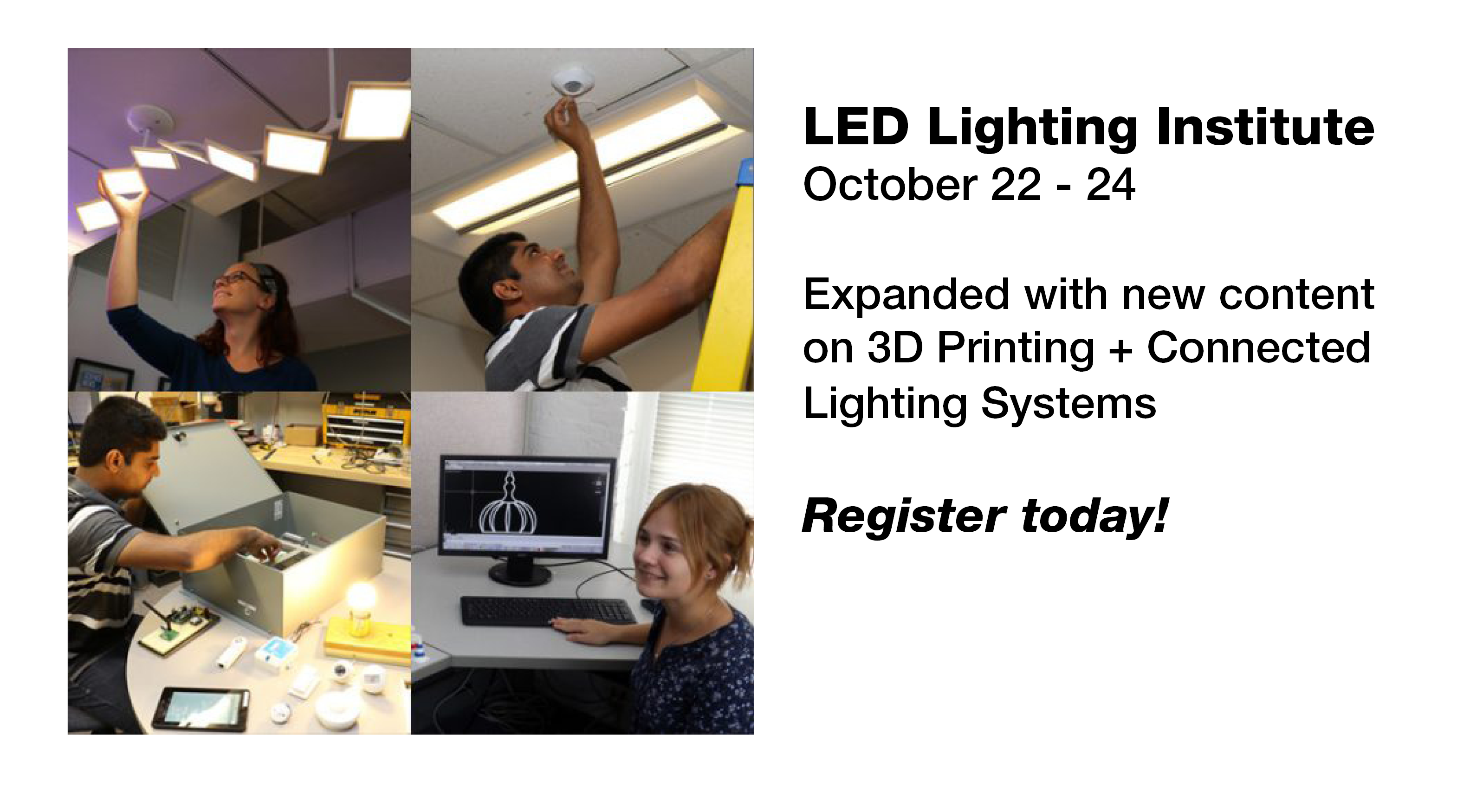 ---
The LRC offers a number of seminars for practicing professionals and others interested in improving their knowledge of lighting. Currently, we offer the following outreach education programs:
Light and Health Institute
A two-day, hands-on seminar that teaches the many ways that light affects, and can be used to improve, health and wellbeing. The seminar provides attendees with the latest research and the knowledge necessary to improve our modern living environments with efficient, dynamic lighting.
LED Lighting Institute
In-depth training and hands-on experience for industry professionals, covering the latest advances in solid-state lighting, including connected lighting, 3D printing, OLEDs, and more.