Live! from the LRC
2020 Webinars

The Lighting Research Center (LRC) is presenting a series of monthly webinars on a variety of leading-edge topics in lighting. The live, one-hour webinars will include information on the latest research in lighting, and will be interactive to allow participants to ask questions of LRC researchers about each of the topics presented. The webinars will be held from 1:00 to 2:00 PM Eastern Time from January to May 2020.
Webinar Topics and Schedule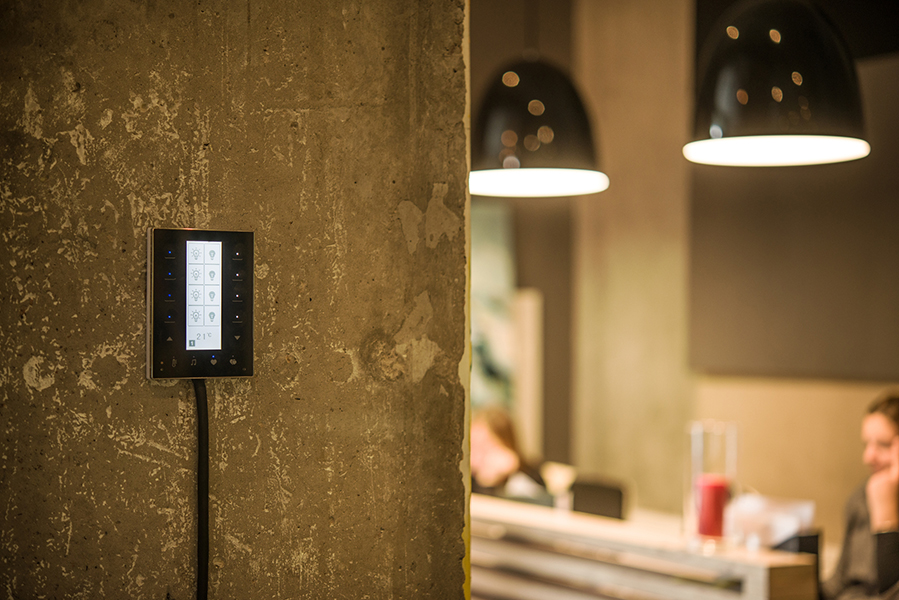 Lighting Controls: What works? Lessons from the Field

January 14, 2020 | 1:00 – 2:00 PM ET
Presenters: Jennifer Brons, Jean Paul Freyssinier, Dan Frering
Lighting control systems have become increasingly complex in the past few years, with claims of systems that are simple to use, while providing tremendous energy savings. But what should one believe? This webinar will present the results of three recent field studies of lighting control systems of varying complexity. These will include a connected control system in an office building; a luminaire-integrated control system installed in hallways of a high-rise multifamily building; and a bi-level control system in a parking lot application. Presenters will review information on system set-up, commissioning, and operation of the controls; user acceptance; energy savings; economics; and other factors.


Light and Health: Cutting through the Noise

February 4, 2020 | 1:00 – 2:00 PM ET
Presenters: Mariana Figueiro, Mark Rea
There is growing interest about the effects that light and lighting can have on human health and wellbeing. However, there is substantial confusion about how to apply the science of light and health when selecting lighting systems and applying them in a lighting design or application. This presentation will include information on the science involved in how lighting affects human health. It will also present guidance on how to apply these findings in lighting applications to improve the health and wellbeing of people. "Tailored lighting, when properly designed to deliver the correct amount of light at the right time, can positively impact health and wellbeing. We have seen firsthand the many benefits of lighting, but it is important to get the right lighting to see the positive effects." –Dr. Mariana Figueiro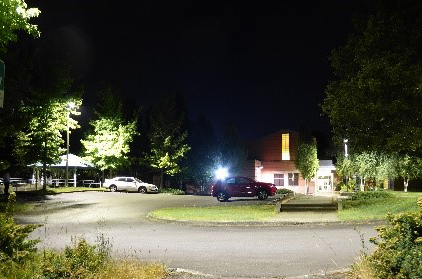 Outdoor Lighting: Making Uniformity a Priority for Security Lighting

March 10, 2020 | 1:00 – 2:00 PM ET
Presenters: Jennifer Brons, John Bullough
We often light streets, parking lots and other outdoor locations to help reinforce a sense of safety and personal security. In recent years there have been many discussions about the role of the spectral distribution (color) of outdoor lighting for visual effectiveness and energy efficiency. These discussions are based upon the obvious differences between yellow high pressure sodium lamps and white light emitting diode sources. This webinar will help participants understand that spectrum is a relatively unimportant factor compared to the uniformity of lighting when it comes to making people feel safe and secure outdoors, and will help them demand not only better standards for outdoor lighting, but better products for achieving those standards.


Lighting: Red, White, and Blue

April 14, 2020 | 1:00 – 2:00 PM ET
Presenters: Andrew Bierman, Mariana Figueiro, Mark Rea
When we think of lighting, we typically only think of white light. However, research is providing new information on the potential impacts of both short and long wavelengths of light. This webinar will present information on the impacts of both red and blue light on such issues as improving alertness for people, circadian entrainment, and even preventing diseases in plants. Presenters will also discuss the issue of blue light hazard.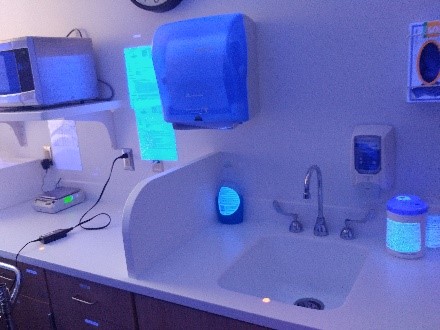 UV: Beyond Red, White, and Blue

May 12, 2020 | 1:00 – 2:00 PM ET
Presenters: Andrew Bierman, Ziggy Majumdar, Mark Rea
There is growing interest in the application of Ultraviolet (UV) energy for purposes ranging from disinfection in hospitals and other healthcare settings to preventing or combating several types of plant diseases in controlled-environment agriculture and in field production. This webinar will review recent research on the use of UV for a variety of applications. It will also provide information on UV safety and photodegradation issues.
Earn CEUs from your desktop
All participants will receive one (1) university continuing education unit (CEU) for each of the webinars. These CEUs are generally accepted by certification agencies and professional organizations.
Cost
Registration for each webinar is $40.00 per person, or $160.00 per person if you sign up for all five webinars (a discount of $40.00).
Discounted registration is available for New York State residents, LRC Partners and LRC Alliance members at $25.00 per person, or $100.00 per person if you sign up for all five webinars.
All participants must register. See Registration, below.
Who should participate?
This seminar is designed to meet the needs of:
Architects, lighting designers, engineers
Efficiency contractors
Other lighting specifiers and installers
Lighting manufacturers
Researchers, and plant physiologies
Others interested in new, and innovative uses of light
About the Presenters
Andrew Bierman, MS, LC — Professor Bierman is a senior research scientist at the LRC and an expert in photometry and radiometry. He is currently conducting research on the non-visual effects of light on health and circadian regulation. Other areas of research include mesopic vision (vision at low light levels), color vision, lighting controls, measurement of lighting efficiency, and lighting for plant health. Professor Bierman is one of our country's leading experts in photometric measurement and is the head of the LRC's photometric laboratories.
Jennifer Brons, MS, LC, Educator IALD — Jennifer Brons is the director of design demonstrations at the LRC. She earned her bachelor's degree in architecture from U.C. Berkeley (cum laude) and her M.S. in Lighting from Rensselaer. Since 1997, her work at LRC has focused on lighting design applications and human factor studies for new lighting technologies. She heads the "DELTA" Program, a series of lighting case studies that are available to the public online. Brons coordinates the light pollution program entitled "Outdoor Site Lighting Performance" on behalf of lighting companies in North America and Europe. She teaches lighting design and develops educational material about how to use lighting more effectively.
John Bullough, PhD — Professor Bullough is the director of transportation and safety lighting programs at the LRC. He is an expert in transportation and roadway lighting and conducts research in wide range of areas related to outdoor lighting including the development of guidelines for outdoor and roadway lighting; quantification of glare from outdoor lighting installation; development and evaluation of improved roadway lighting systems and technologies; and human vision at nighttime light levels.
Mariana Figueiro, PhD — Dr. Figueiro is among the world's leading experts in the area of light and health, with a focus on bridging science to practical applications aimed at improving human quality of life. She has made a significant impact on this developing field and continues to actively expand her influence through translational research and teaching. She is principal investigator of various research projects within the LRC, including three R01 grants and a Training Program (T32) grant from the National Institute on Aging and an R01 grant from the National Institute for Occupational Safety and Health and the Centers for Disease Control and Prevention. She regularly collaborates with lighting designers and manufacturers, through her work with the LRC's Light and Health Alliance. In 2017 Dr. Figueiro was named Director of the LRC, overseeing the entire 30,000-sq.-ft. research center and its faculty and staff.
Dan Frering, LC — Dan Frering is the director of educational programs and grants development at the LRC, where he directs the outreach and graduate education programs. His current research includes outdoor lighting, and energy efficient lighting systems. Frering is also currently developing a series of online, lighting education programs. Frering is a council member of the National Council on Qualifications for the Lighting Professions (NCQLP).
Jean Paul Freyssinier, MS, LC — Professor Freyssinier is a senior research scientist at the LRC. His research includes solid-state lighting, LED performance, technology transfer, energy-efficient lighting design, photometry, the spectral effects of lighting. Since 2000, he has been involved in lighting technology research, development, and evaluation at the LRC. His previous experience includes working as principal of design at a full-service architectural lighting and automation design firm and as project manager at an energy management firm, both in Mexico. He has taught in the LRC's graduate education program for the past 17 years and lectures frequently at conferences and seminars. He is the author of more than 40 scientific and technical articles related to energy efficiency, photometry, improved LED performance, and field applications, and co-author of six patents on LED remote phosphor technology.
Ziggy Majumdar, PhD — Dr. Majumdar is director of development at the LRC. He leads the LRC's work in the use of lighting and UV for plant health and disease mitigation. Dr. Majumdar has also been involved in the development of a portable system and method for imaging plant physiology and early detection of plant disease. He is an expert in fluorescence spectroscopy, biophysics, optical device development, sensors and imaging.
Mark S. Rea, PhD — Dr. Rea is an expert in circadian photobiology, mesopic vision, psychological responses to light, lighting engineering, and visual performance. He is the author of more than 250 scientific and technical articles related to vision, lighting engineering, and human factors and was the editor-in-chief of the 8th and 9th editions of the Illuminating Engineering Society (IES) Lighting Handbook. He has been elected Fellow of the Society of Light and Lighting (UK) and Fellow of the IES. Dedicated to the notion that our society undervalues light because we do not properly measure its benefits, his 2013 book Value Metrics for Better Lighting brings together a wide range of research to illustrate how the effective use of light can benefit society and the environment. In 2019 he was recognized as the most cited author over the past 50 years in Lighting Research & Technology, which is the most prestigious journal in lighting.
Registration
Registration Deadline: All registrations must be received by one week prior to the date of each webinar. If you are signing up for all five webinars, your registration must be received by January 7, 2020.
Sign up for the session by filling out the REGISTRATION FORM and emailing it to us. You can also register by phone at (518) 276-7100.
Once your participation fee is processed, you will receive an email confirmation.
Prior to the event you will receive a Web link to connect to the conference and any additional instructions.
For more information
To find out more about the LIVE! From the LRC webinars contact Dan Frering, the LRC director of educational programs, at (518) 276-7100 or via email.