Live! from the LRC
2021 Webinars

The Lighting Research Center (LRC) periodically presents webinars on a variety of leading-edge topics in lighting. The live, one-hour webinars include information on the latest research in lighting and are interactive to allow participants to ask questions of LRC researchers about each of the topics presented.
Registration is now closed. Stay tuned for future webinars.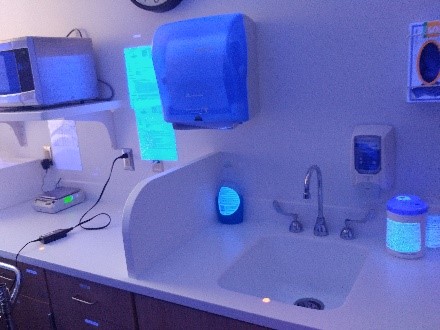 Lighting Answers: UV Disinfection Products

Wednesday, February 10 , 2021 | 1:00 – 2:00 PM ET
Presenters: Andrew Bierman and Jennifer Brons
The Lighting Research Center (LRC) will present a one-hour Live! From the LRC webinar on Wednesday, February 10, 2021 at 1:00 PM US Eastern Time. The webinar will provide information on recent research the LRC has conducted on Ultraviolet (UV) disinfection products as part of its Lighting Answers publication series.
The webinar will include information on products that produce optical radiation at specific UV or very short visible wavelengths, designed for use in disinfecting indoor building surfaces and/or air. Three key aspects of UV disinfection will be discussed: product effectiveness, radiation safety, and energy use in buildings.
Other important aspects of UV disinfection that will be discussed in the webinar include the wavelengths of optical radiation commonly used for disinfection, key characteristics of UV disinfection products currently on the market, field measurement and assessment of UV disinfection products, and currently available codes and regulations pertaining to these products.
Presenters will also provide guidance for professionals who are considering the specification of UV disinfection products in buildings, including a discussion on selecting the dose of UV radiation needed to inactivate various types of pathogens (viruses, bacteria, or fungi). Information will also be provided about the results of LRC testing of twelve UV disinfection products, representing a variety of product types. This analysis includes a review of manufacturer claims of product performance and well as LRC evaluation of other key attributes of product performance.
Registration
Registration for this class is now closed. The cost to attend this Live! from the LRC webinar is $25.00. A discounted price of $20.00 is available to employees of LRC Alliance members. This discounted price is also available to residents of New York State, made possible through funding from the New York State Energy Research and Development Authority.
Presenters
Andrew Bierman, MS — Professor Bierman is a senior research scientist at the LRC and an expert in photometry and radiometry. He is currently conducting research on the non-visual effects of light on health and circadian regulation. He has conducted evaluation of UV systems including those used in water treatment and HVAC duct applications. He also led the research and product evaluation for the recent LRC publication on UV disinfection products. Other areas of research include mesopic vision (vision at low light levels), color vision, lighting controls, measurement of lighting efficiency, photosensor technology, and fluorescent lighting systems. Professor Bierman is one of our country's leading experts in photometric measurement and is the head of the LRC's photometric laboratories.
Jennifer Brons –
Professor Brons earned her bachelor's degree in architecture from U.C. Berkeley (cum laude) and her M.S. in Lighting from Rensselaer. Since 1997, her work at LRC has focused on lighting design applications and human factor studies for new lighting technologies. She recently completed a field evaluation of a UV-A lighting system in a hospital neonatal intensive care unit. She heads the "DELTA" Program, a series of lighting case studies that are available to the public online. Over her more than 20-year career, she has developed lighting designs and specifications for a wide variety of commercial and residential clients. She teaches lighting design as part of the M.S. in Lighting degree program and develops educational material about the more effective use of light.
For more information
To find out more about the LIVE! From the LRC webinars, contact LRC Director of Research N. Narendran at narenn2@rpi.edu.