Lighting the Palm Residence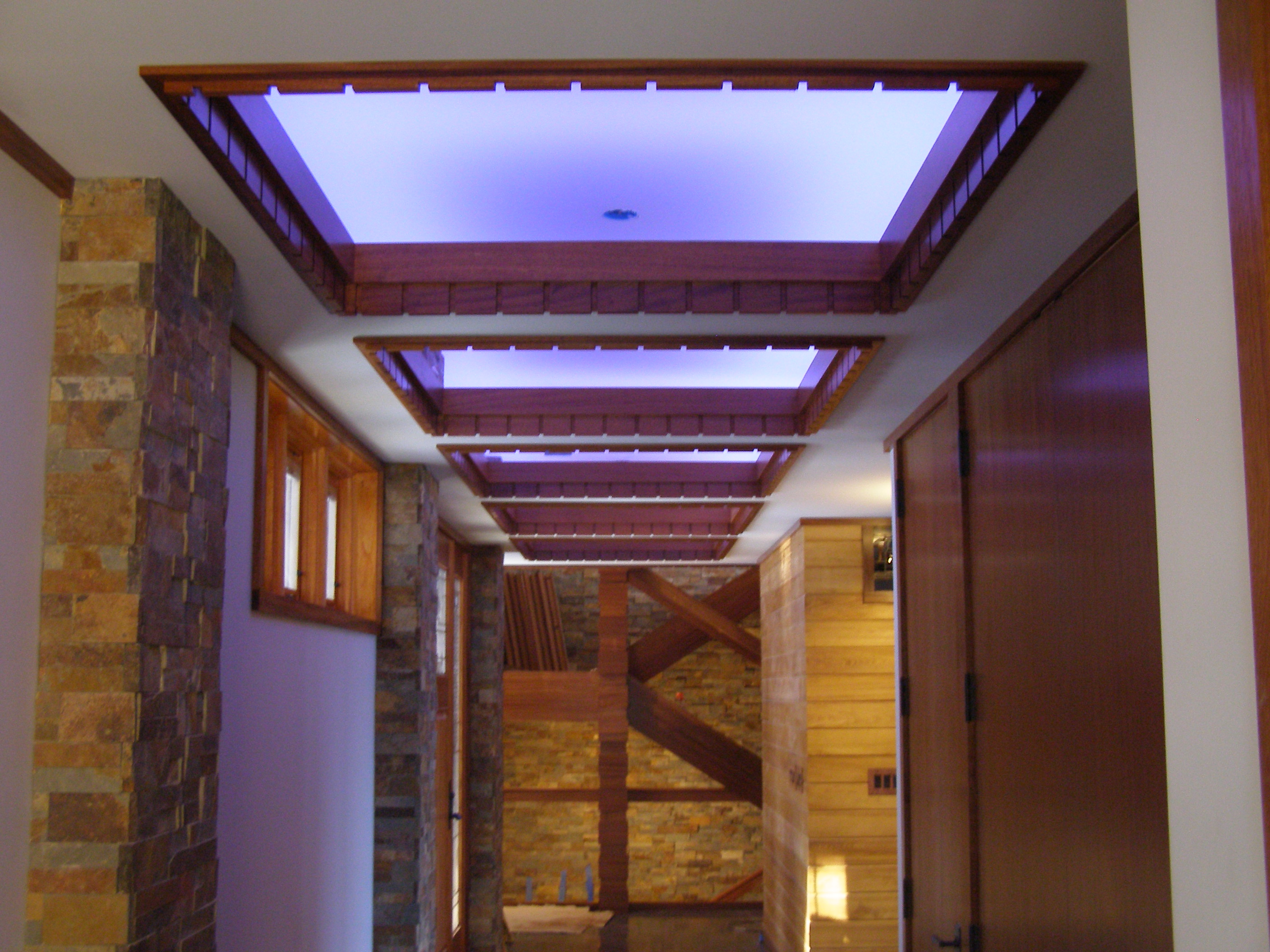 Soft colors transition above light decks
The Palm Residence is a Frank Lloyd Wright style home that utilizes energy-efficient lighting to enhance its architecture, provide the warm glow characteristic of FLW homes, and reinforce its sustainable message
National Association of Home Builders (NAHB) 2012 Best of 50+ Housing Awards
The National Association of Home Builders (NAHB) 2012 Best of 50+ Housing Awards recently presented the Bram Palm residence in Fayetteville, NY its Best Integration of Technology award. Working closely with the homeowners, LRC DesignWorks utilized an energy-efficient lighting scheme to enhance the Frank Lloyd Wright-inspired architecture, reinforce sustainability techniques, and assist this couple to age in place.
Photo courtesy of Bram Palm
Throughout the 7,000-square-foot home, warm wood tones and stone textures are enriched by LED downlights and accent lighting as well as fluorescent pendants and recessed luminaires. LED cove lighting contrasts with craftsman-style luminaires, providing a sense of geometry in motion. And the design is not all about art and image—the numbers speak for themselves. Although 72% of the fixtures are LEDs, they only use 27% of the total lighting wattage.
Click here to view a summary sheet for this project.