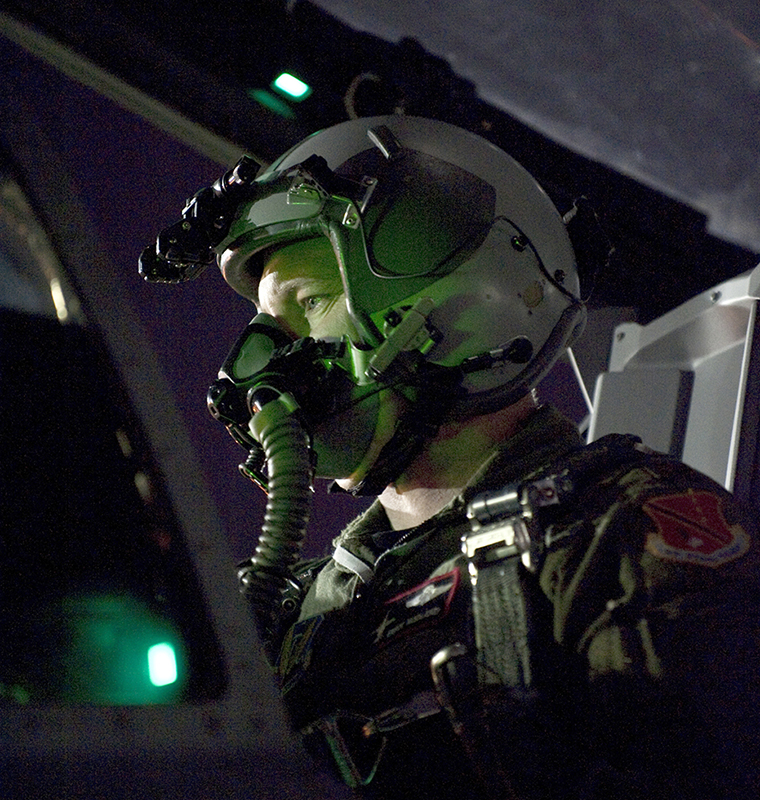 The Lighting Research Center (LRC) at Rensselaer Polytechnic Institute is recruiting persons between 18 and 28 years of age to participate in a paid study investigating changes in color perception due to hypoxia in military aviators. Participants should plan to attend at least three (3) one-hour sessions over several days, unless they decide to withdraw from the experiment.
The study will investigate the effects of hypoxia on an individual's ability to perceive various hues of light, as well as their ability to distinguish between two visual stimuli similar in hue. During the experiment your oxygen level will be reduced to levels similar to those at 18,000 ft above sea level. A nurse will be on hand to verify you are medically able to participate in the experiment, and to respond in the event of an emergency.
Participants will come to the LRC for their first experiment session to be medically screened, where vitals (blood pressure, heart rate) and health history will be recorded. Female participants will be asked to take a pregnancy test. Color vision and visual acuity tests will also be administered. Participants will be asked to try on the breathing mask that they will wear during the experimental sessions to simulate high altitude conditions and to practice a set of trials.
On experiment days, participants should not exercise for 8 hours or consume any alcohol or caffeine for 24 hours prior to the start of the experimental session. Participants will be asked to arrive at the LRC at either at 9:00 AM or 1:30 PM where they will perform 2 sets of trials, one at a simulated 0 ft altitude (sea level) and one at 18,000 ft. They will be asked to identify when a stimulus displays a unique hue, and then to determine if two stimuli are displaying the same hue or not. The experiment will last for about an hour, but participants will be free to stay at the LRC until they feel comfortable leaving. A ride will be provided by the LRC should a participant not feel up to driving themselves home.
Exclusions: Persons cannot participate in the experiment if they have any major health concerns or are colorblind. Persons will not be eligible to participate in the study if they are taking any prescription medication (except for birth control). Based on the initial screening session results a person may be deemed ineligible to participate in following sessions.
Participants, upon completion of the screening and practice set on the first day, will be paid $10. Afterward, participants will be paid $50 every time they complete an experimental session. Payment will be processed by Rensselaer after each session. If a participant is not a U.S. citizen, taxes will be withheld from payment. Persons interested in participating in the study should contact Timothy LaPlumm at plummt@rpi.edu or (518) 687-7100 for more information. Thank you!