The Lighting Research Center (LRC) at Rensselaer Polytechnic Institute held its annual Partner-Alliance Event, September 5-6 in Troy, New York, where industry leaders gathered, as they have for 30 years, to get an update on the latest LRC research. This year was a little different, however. A central part of the program was to engage attendees to discuss where lighting is going and even what is the lighting industry these days.
Before the program began, the attendees were asked to respond to a series of statements using a 5-point scale, ranging from "strongly disagree" to "strongly agree."
One statement was: "the lighting industry is in transition" and below is a graphic representation of their collective responses.
We interpret this to mean that the respondents believe the lighting industry is in transition.
Another statement was: "the lighting industry is struggling to create value" and below are the responses.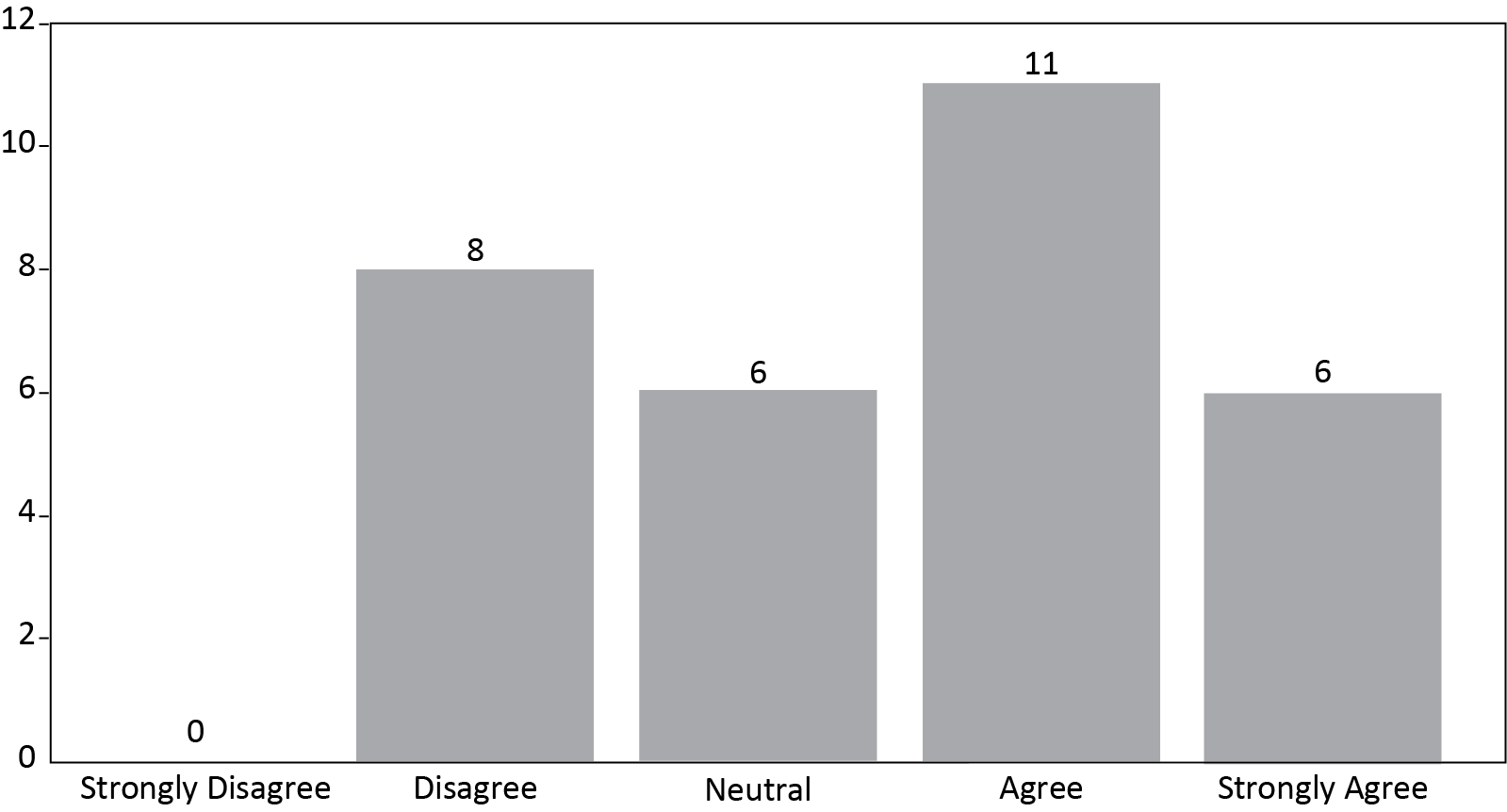 The responses seem to indicate that while some organizations understand how to create value, many are unsure, and there is significant variation in responses.
In short, we may be experiencing the largest, most fundamental change the lighting industry has seen in our lifetime. What was interesting, and what many people referred to was the Bridges in Light symposium hosted by the LRC in 2003 that foreshadowed where we are today with the prediction that LEDs will create the burning platform for change in the lighting industry.
Toward the end of the 2018 event, the attendees were asked if we should continue the dialog and everyone enthusiastically supported having a follow-up meeting. The suggestion was to broaden participation beyond the LRC Partners and Alliance members at that meeting.
If you would like to attend such a meeting in, say, March next year, we would like to hear from you. Also if you would like to see more of the attendee responses, we would be happy to share those with you.