News from the Lighting Research Center
Rensselaer Polytechnic Institute



Contact:
Rebekah Mullaney
Lighting Research Center
(518) 276-7118
mullar2@rpi.edu
Troy, N.Y. - 2/1/2017



Rensselaer Professor Mariana Figueiro Invited to Present NIH Webinar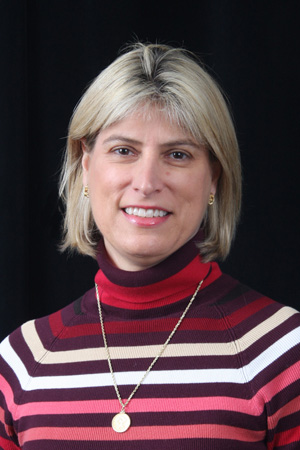 Professor Mariana Figueiro, Light and Health Program Director at the Lighting Research Center at Rensselaer Polytechnic Institute, has been invited by the National Institutes of Health (NIH) to present a live webcast on February 9, 2017 from 11:00 a.m. – 12:30 p.m. EDT. Her talk is titled "Light and Its Impact on Circadian Disruption and Health: What We Know, What We Don't Know and What We Need to Know." The NIH is making this webinar available to the public, free of charge. To register, visit: https://tools.niehs.nih.gov/conference/exposome_webinar/index.cfm
Environmental factors such as electric light at night (LAN) have been implicated as agents in endocrine disruption. It is hypothesized that LAN suppresses melatonin production by the pineal gland, which may shift rest/activity patterns, making them asynchronous with the solar day/night cycle. Circadian disruption has been linked to a series of maladies, including poor performance and higher stress, diabetes, obesity, and even cancer. Since light is the primary stimulus for controlling the timing of the biological clock, and therefore, melatonin production, it is important to quantify circadian light exposure throughout the 24-hour day and night. This talk will provide an overview of light as it affects the circadian system, discuss tools to measure and specify circadian effective light as well as propose gaps in our knowledge of the health effects of light. Potential research studies to minimize these gaps will also be discussed.
Dr. Figueiro is the Principal Investigator on three multi-year R01 grants from the NIH. The first is investigating the impact of light on sleep and behavior of persons with Alzheimer's disease living in controlled environments. The second is exploring lighting systems to delay sleep onset in older adults with chronic early sleep onset, and the third is examining the impact of red light on alertness, performance and biomarkers in dayshift and rotating shift nurses working in the field.
---
About the Lighting Research Center
The Lighting Research Center (LRC) at Rensselaer Polytechnic Institute is the world's leading center for lighting research and education. Established in 1988 by the New York State Energy Research and Development Authority (NYSERDA), the LRC conducts research in light and human health, transportation lighting and safety, solid-state lighting, energy efficiency, and plant health. LRC lighting scientists with multidisciplinary expertise in research, technology, design, and human factors, collaborate with a global network of leading manufacturers and government agencies, developing innovative lighting solutions for projects that range from the Boeing 787 Dreamliner to U.S. Navy submarines to hospital neonatal intensive-care units. In 1990, the LRC became the first university research center to offer graduate degrees in lighting and today, offers a M.S. in lighting and a Ph.D. to educate future leaders in lighting. Learn more at www.lrc.rpi.edu.
About Rensselaer Polytechnic Institute
Founded in 1824, Rensselaer Polytechnic Institute is America's first technological research university. Rensselaer encompasses five schools, 32 research centers, more than 145 academic programs, and a dynamic community made up of more than 7,900 students and more than 100,000 living alumni. Rensselaer faculty and alumni include more than 145 National Academy members, six members of the National Inventors Hall of Fame, six National Medal of Technology winners, five National Medal of Science winners, and a Nobel Prize winner in Physics. With nearly 200 years of experience advancing scientific and technological knowledge, Rensselaer remains focused on addressing global challenges with a spirit of ingenuity and collaboration.