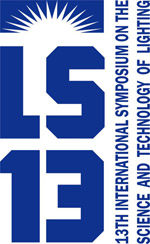 Next week, the Lighting Research Center (LRC) at Rensselaer Polytechnic Institute will host the 13th International Symposium on the Science and Technology of Lighting (LS13)—where scientists and engineers from around the world can share the most recent research and development in the science and technology of light sources, lighting systems, and their key application fields. The event will take place from June 24-29 on the Rensselaer campus at the Curtis R. Priem Experimental Media and Performing Arts Center (EMPAC), a showcase work of architecture and a unique technological facility that boasts unrivaled presentation and production capabilities for art and science. The LRC is the world's leading university-based research and education organization devoted to lighting.
One of the highlights of the symposium is the Chief Technical Officers (CTO) session Forecasting the Future of Lighting Technologies from 8:30-10:00 a.m. Monday. CTOs of several leading lighting companies including Cree, General Electric, OSRAM, Panasonic, Philips, and Toshiba will each provide their visions for how research and development will change the future of light source and system developments. The presentations will be followed by a panel discussion, moderated by Mark S. Rea, director of the Lighting Research Center at Rensselaer and LS13 co-chair. Speakers include:
Cree - Robert C. Glass, Vice President of Technology, Materials and Optoelectronics
General Electric - Zoltán Vamos, General Manager, Global Lighting Technology
OSRAM GmbH - Klaus Streubel, Senior Vice President and Head of Research & Development
Panasonic - Katsumasa Nakai, General Manager, Research & Development Center, Lighting Business Group
Philips - Marc Janssen, Vice President, Research & Development Manager, Light Sources & Electronics
Toshiba - Takeo Yasuda, General Manager of Technology Planning Department, Toshiba Lighting & Technology
The International Symposium on the Science and Technology of Lighting (LS) has been held regularly since 1973 and provides a unique opportunity for the worldwide community of technology leaders from the lighting industry, research organizations, and academia to meet, present, and discuss their recent work in lighting.
"The conference will provide a stimulating and informed environment for scientists and engineers to discuss all aspects of fundamental and applied research on thermal, discharge, and plasma technologies, as well as SSL, specifically white light-emitting diodes (LEDs) and organic light-emitting diodes (OLEDs)," Rea said.
LS13 is taking place at a time of rapid change in the science and technology of lighting. "The LRC and the conference organizers both have well-established, close connections with the light source manufacturing industry, and together we are working to ensure that attendees will gain a comprehensive overview of the current status of the lighting field, its challenges, and its opportunities," said Rea.
The event will also include tours of the LRC, contributed papers, and poster sessions. Complete LS13 information is at
http://www.lrc.rpi.edu/ls13
.