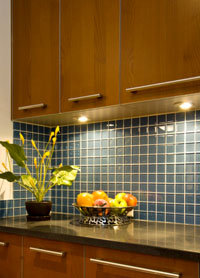 The National Lighting Product Information Program (NLPIP) has released Lighting Answers: LED Lighting Products for Consumers. This new report provides information about general illumination LED products currently found on retail shelves, such as power failure lights, task lights, replacement lamps, night lights, and under-cabinet luminaires.
For the project, NLPIP visited a variety of stores in the upstate New York region where people would typically buy light bulbs and luminaires for home improvement projects. The focus of the survey was on products readily accessible to people who shop for household and home improvement items. NLPIP did not survey any lighting showrooms or electrical distributors, nor were products available on the Internet examined.
Researchers looked for products that met the following criteria, which excluded decorative, outdoor, and battery-powered lights:
Powered by a line voltage of 120 volts AC
For residential applications
When this study began in the spring of 2009, there were only 45 models of consumer LED, general-lighting products available in Albany, NY stores. By the fall of 2009, this number grew to 142 products, an increase of 216%. This increase demonstrates that LED products are a rapidly growing segment of the lighting market.
For each of the lighting types found, the NLPIP program examined their overall price, luminous flux, power per lamp, and life (hours). Researchers compiled this information in clearly labeled tables for easy comparison of LED products.
A related NLPIP report also available is
Lighting Answers: LED Lighting Systems
, designed to help practitioners understand the differences between LEDs and other conventional light sources. The report describes the relevant characteristics important in understanding the effective use of LEDs in lighting applications including electrical, thermal, and optical performance.
Sponsored by the California Energy Commission's Public Interest Energy Research (PIER) program, CEATI International, New York State Energy Research and Development Authority (NYSERDA), and the United States Environmental Protection Agency (US EPA), the NLPIP program sought to examine all 100+ LED, general-use lighting products.