Where might LEDs be found in the future?
General lighting for interior applications such as offices and residences are considered by many to be the "Holy Grail" of lighting using LEDs. It might be ten years or longer before systems using LEDs are widely available for this type of general illumination, because of the relatively higher luminous efficacy of fluorescent systems and the low initial cost of incandescent systems. However, for applications where relatively low light levels are required or where saturated colors are desired, LEDs can be practical sources (Figures 16 and 17).
Figure 16. LED MR-16 retrofit products.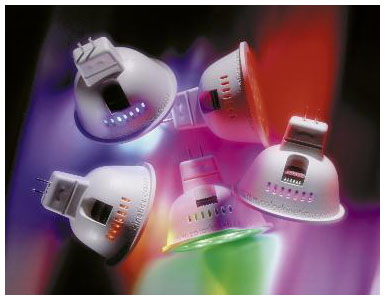 Courtesy, Color Kinetics
Figure 17. LED outdoor lighting prototype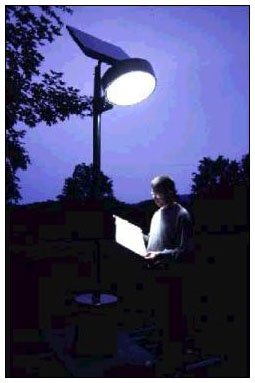 Source: Brandston et al. 2000