How can lighting help me see better at home?
To help overcome the normal changes that occur in your eyes, lighting should be:
High. Increase light levels by adding fixtures close to your task or selecting light bulbs with more lumens listed on their package. Even more light is required to see small details.
Glare-free. Avoid direct view of light bulbs, use blinds, shades, or curtains to minimize brightness of windows, and be aware that shiny surfaces can reflect light from bright, glary objects into your eye.
Uniform. Minimize dark areas within a room.
Color enhancing. Use light bulbs with good color properties to help you discriminate colors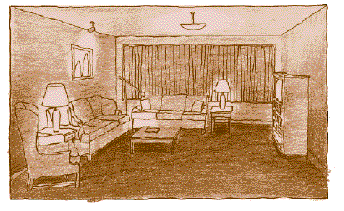 Put extra light where you read. Fixtures that brighten your walls and ceiling, and fixtures that light your reading area improve your comfort and ability to see.