LIVE! From the LRC
A Web Conference Seminar

Response to the American Medical Association (AMA) Report: Practical,
Scientific Guidance for Measuring and Specifying Indoor and Outdoor Lighting

Wednesday, March 15, 2017
from 1:30 - 2:30 p.m. ET
Thank you to the participants at more than 200 locations around the world who took part in this webinar!
Due to popular demand, we have posted a recording of the AMA webinar to YouTube.
The video is available at https://youtu.be/2BcfcONrm58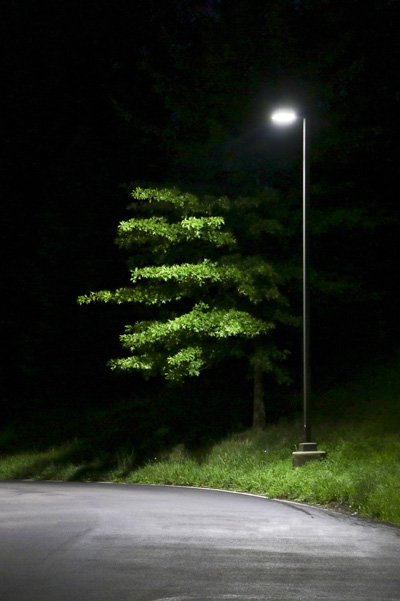 Presented by Lighting Research Center scientists Dr. Mark Rea and Dr. Mariana Figueiro on March 15, 2017, this webinar addresses the American Medical Association (AMA) report cautioning the public about the use of In-Ga-N based LEDs. The AMA report initiated a great deal of discussion among lighting specifiers, policy makers, and the public many of whom are confused about how to address the recommendations made in the report.
This webinar provides:
Practical, scientific advice to address the issues raised in the AMA report,
Direction on correctly and accurately measuring and specifying indoor and outdoor lighting, and
Guidance to address the problems of misapplying short-hand metrics to the topic of the health and environmental impacts of light and lighting.
These seminars are designed to meet the needs of
Architects, engineers, and other lighting specifiers
Facility managers and administrators
Building owners and developers
Roadway engineers
Municipal policy makers
Other professionals interested in gaining a better understanding of light and lighting
About the Presenters
Mariana G. Figueiro, PhD óDr. Figueiro is a professor and program director at the LRC. Her research areas include energy-efficient lighting, human factors in lighting, and working to better understand and quantify light as a stimulus for the circadian system. An architect by training, Dr. Figueiro received her Ph.D. in multidisciplinary science and her M.S. in lighting degrees from Rensselaer. She received the 2006 James D. Watson Award and the 2007 Office of Naval Research Young Investigator Award to continue her work in circadian photobiology. In addition to managing the LRC's Light and Health program, she serves as advisor and thesis committee member for graduate students and teaches Light and Health and Human Factors in Lighting.
Mark S. Rea, PhD óDr. Rea is the director of the LRC and an expert in human vision, lighting engineering, human factors, photobiology, psychology, and light and health. He is the author of more than one-hundred scientific and technical articles related to vision, lighting engineering, and human factors and was the editor-in-chief of the 8th and 9th editions of the IESNA Lighting Handbook. His current research projects include the development of new metrics to improve the acceptance of energy-efficient lighting technologies, the study of the effects of light on circadian disruption, and research on reducing the market barriers to widespread use of energy-efficient lighting. Dr. Rea has conducted groundbreaking research in the areas of human visual performance, visual efficacy at nighttime light levels, and light and human health.